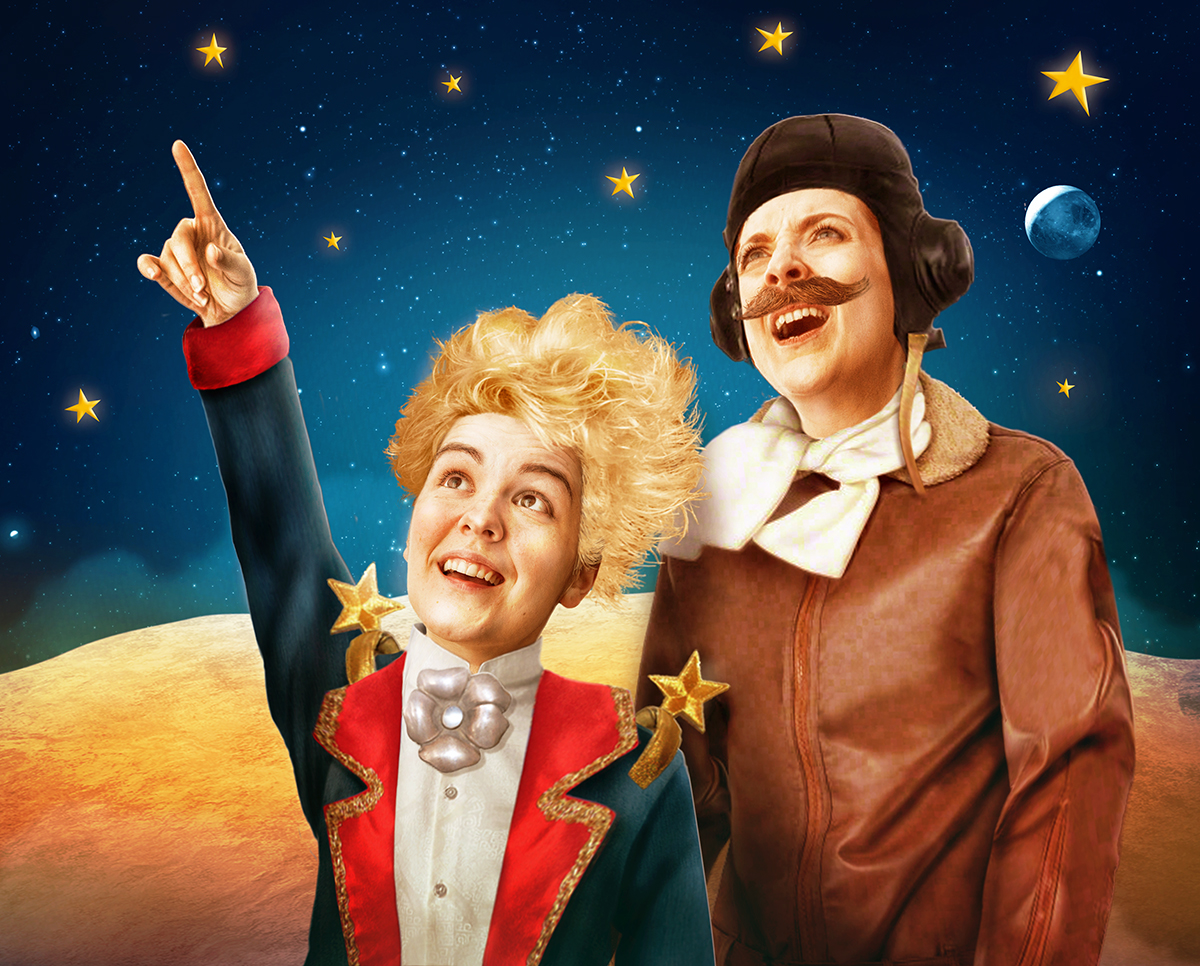 I'm not a fan of winter. Scratch that. I'm not a fan of cold. I'm the kind of person who will grab her hair dryer and blast it under the covers to warm up the blankets before going to bed. In July. Though I got to work on some fun projects last winter in Ottawa (like Lucy in You're a Dead Man, Charlie Brown! and an alien in Pop Fiction), they did not make up for the bitter bitter cold.
So when the opportunity to head out to Vancouver for an entire winter doing children's theatre presented itself, I jumped at the chance. And the fact that I would get to work with some of my favourite Fringe folk was just icing on the cake.
At the end of this month, I fly off to the aptly named Terminal City to start rehearsals and a tour of a new adaptation of Antoine de Saint-Exupéry's The Little Prince with the fabulously funny folks at Monster Theatre.
I'm very excited for a variety of reasons. For one, Monster Shows are always a ton of fun and I look forward to getting an inside look at their creation process with Ryan Gladstone at the helm as our director. For another, it will be nice to do a show where I actually get to talk to someone else on stage. And what a someone else! I will be playing the Little Prince and the incredible Tara Travis will be playing everyone else. I remember the first time I saw Tara on stage, a few years ago, at the Toronto Fringe in The Shakespeare Show. I was just blown away by her ability to transition seamlessly from character to character. Now I get the best seat in the house to see how it's done! And if that wasn't enough, our touring duo is actually going to be a touring trio with Fringe veteran Jon Paterson as our stage manager. This is going to be such a good time! Oh and I've been told that I will actually get to stay true to my own roots, as well as the book's by doing some of the show in French. If you're a long time reader of this blog, you know how important that is to me.
But it's not all stars and roses (see what I did there?) The company wants to up the production values and build some new puppets for the show and they can't do that without your help.
Click on the widget to watch the video - see how I totally beat out an old lady for the role of the Little Prince - and find out how you can help. If you haven't finished your Holiday shopping (and I know you haven't), your donation could leave you with some pretty cool gifts to give away, like a custom puppet video for your loved ones.
In the meantime, check out this up-to-date tour schedule to see if we're coming to a community near you.